Label
Label widget can be used when you have to display the values of stock in a simple box like a label with important information about the stock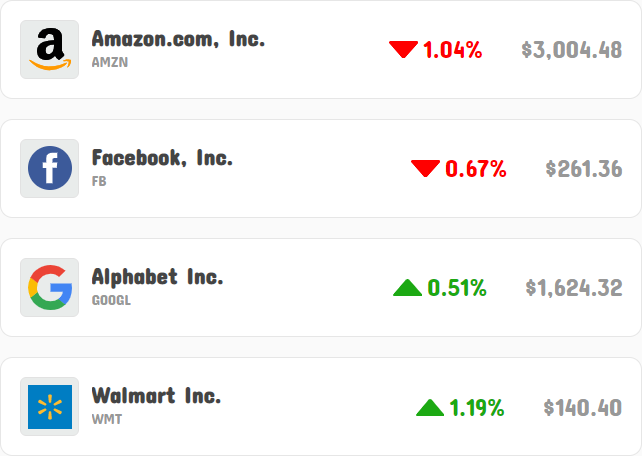 Options in Label Widget:
Under widget type select the widget type as Card, So you will have options related to the widget in our visual widget editor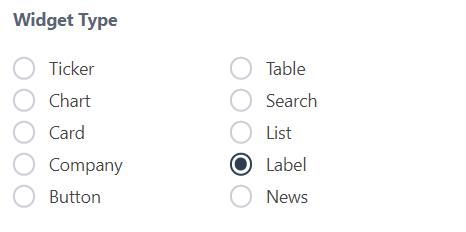 Stocks:
You can select any number of stocks to be displayed in this option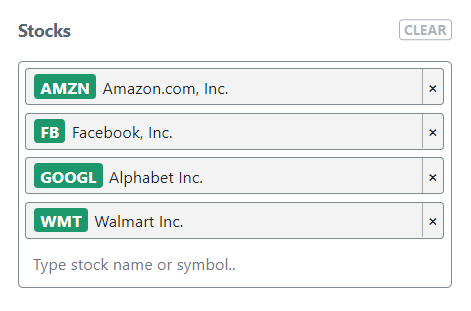 Theme, Label Design and Border Radius:
Theme - There are seven preset Themes including light and dark theme which you can select according to your need, you can also customize the background color and the text color under color option
Label Design - There are four Designs to choose for your List widget. Each design has an unique properties to display for each stock you have selected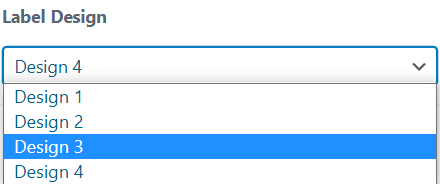 By adjusting the Border Radius you can change the edges of the card rounded according to your need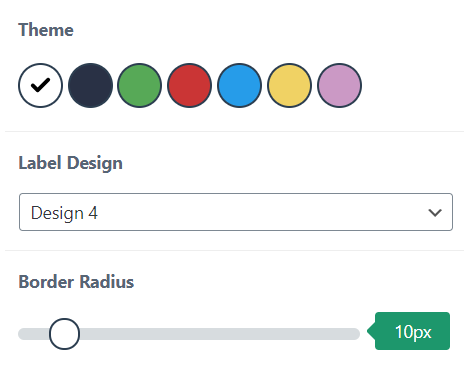 Appearance and Font:
In appearance section there are toggles to select such as

Show Logos - Displays the logos of the selected stock
Highlight Logos - Highlights the logo of the stocks with a grey background
Link to Stock Pages - Once you have created the stock pages or Created the Virtual Pages in the settings menu, Clicking on the stock will take you to the corresponding stock pages

Font - You can also change the font of your widget, Select the fonts from google fonts in the settings page and save it and the selected font will be shown in the fonts drop down menu in the Visual Widget Editor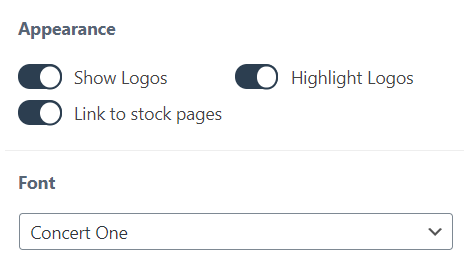 Chart Colors:
In some designs you can display Charts for the selected stocks inside the label and for that chart you can customize the colors using this options
You can change the color of the Line and Fill color, You can also update the gradient color of the chart
Color - Under this option you can customize the card background colors and the text colors of the widget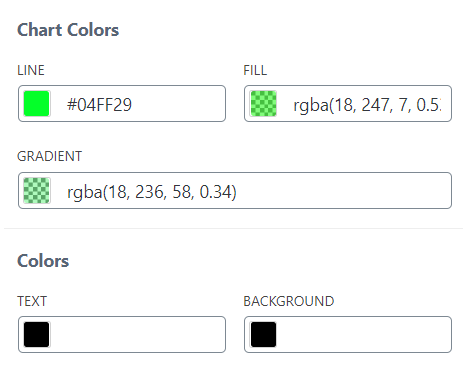 Once you have created the widget copy the Shortcode and paste it in the section of a webpage where you have to display the widget and update and preview.
Still can't find what you're looking for?
Write to us: [email protected]