Chart
Using Chart widget you can select to display one stock at a time, the chart can be either of line or candlestick type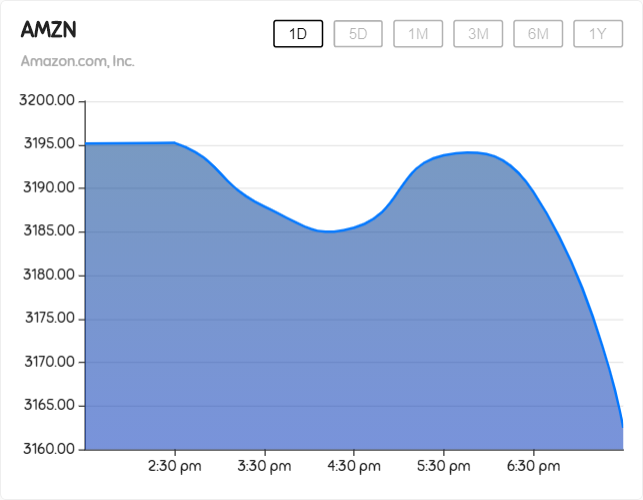 Options in Chart Widget:
Under widget type select the widget type as Chart, So you will have options related to the widget in our visual widget editor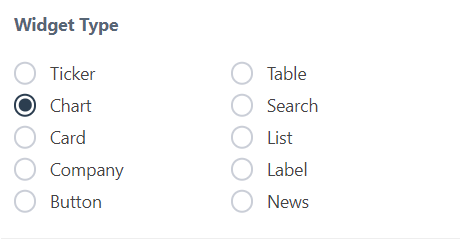 Stock:
Under stock you can select only one stock at a time for the chart widget, you can display the history of how the stocks has been going up and down for a period of 1 day all the way to 1 year

Chart Type and Default View:
There are two types of Chart in the Visual Widget Editor, They are

Line - Displays the chart with line and gradient
Candlestick - Displays the chart that contains open, high, low and close values for each time period you want to display in a green and red candlestick appearance
Line: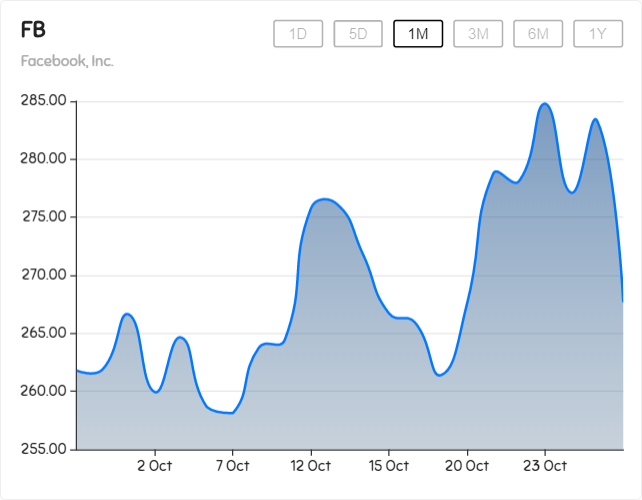 Candlestick: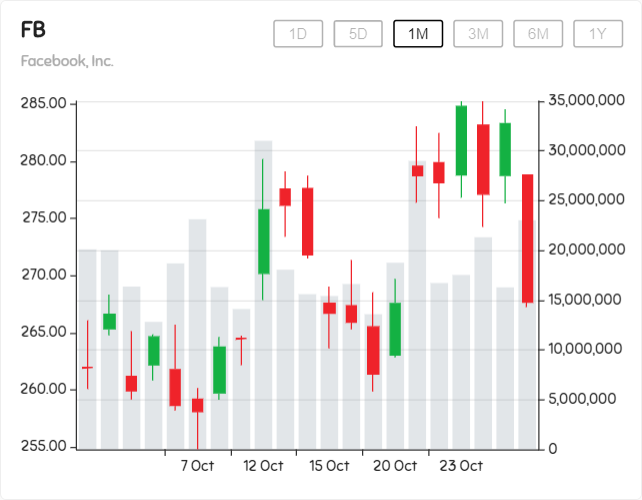 Default view, Theme, Appearance and Font:
In Default view you can adjust the default period for displaying stock data history it has ranges to select from a Day, Week, month, 3 months, 6 months and a year
Themes - There are two themes light and dark which changes the background of the Line or candlestick
In Appearance you can on or off the Date Range (refer above Line and candlestick images) which is displayed on the top right corner of the chart. When switched on enables the user to change the time period of the chart
Fonts - You can also change the font of your widget, Select the fonts from google fonts in the settings page and save it and the selected font will be shown in the fonts drop down menu in the Visual Widget Editor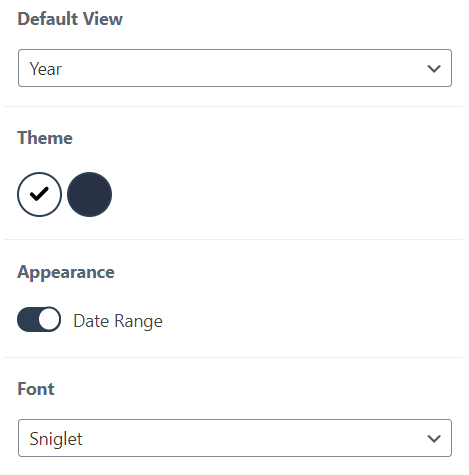 Chart colors, Chart Height and colors:
In Chart colors, you can change the color of the Line, Fill and Gradient color of the Line chart (It is not possible in candlestick)
Chart Height - The default chart height for both Line and Candlestick is 400 which can be adjusted according to your need
Colors of the Text and Background can be adjusted using these options.
Basically, you can customize your Chart using these options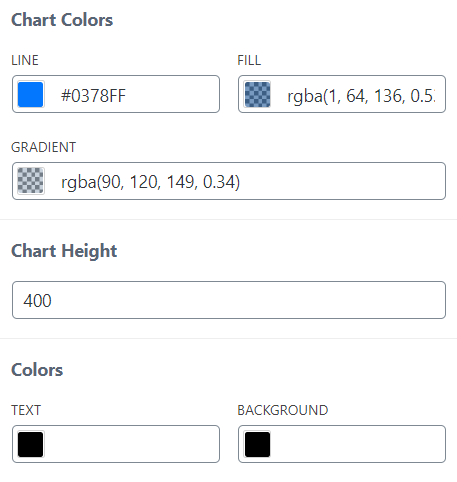 Once you have created the widget copy the Shortcode and paste it in the section of a webpage where you have to display the widget and update and preview.
Still can't find what you're looking for?
Write to us: [email protected]