Tickers
Ticker widgets grab viewers attention by displaying scrolling cryptocurrency prices. It is usually best to be stickied to either top or bottom of the page and made contrast to the content.

Ticker Options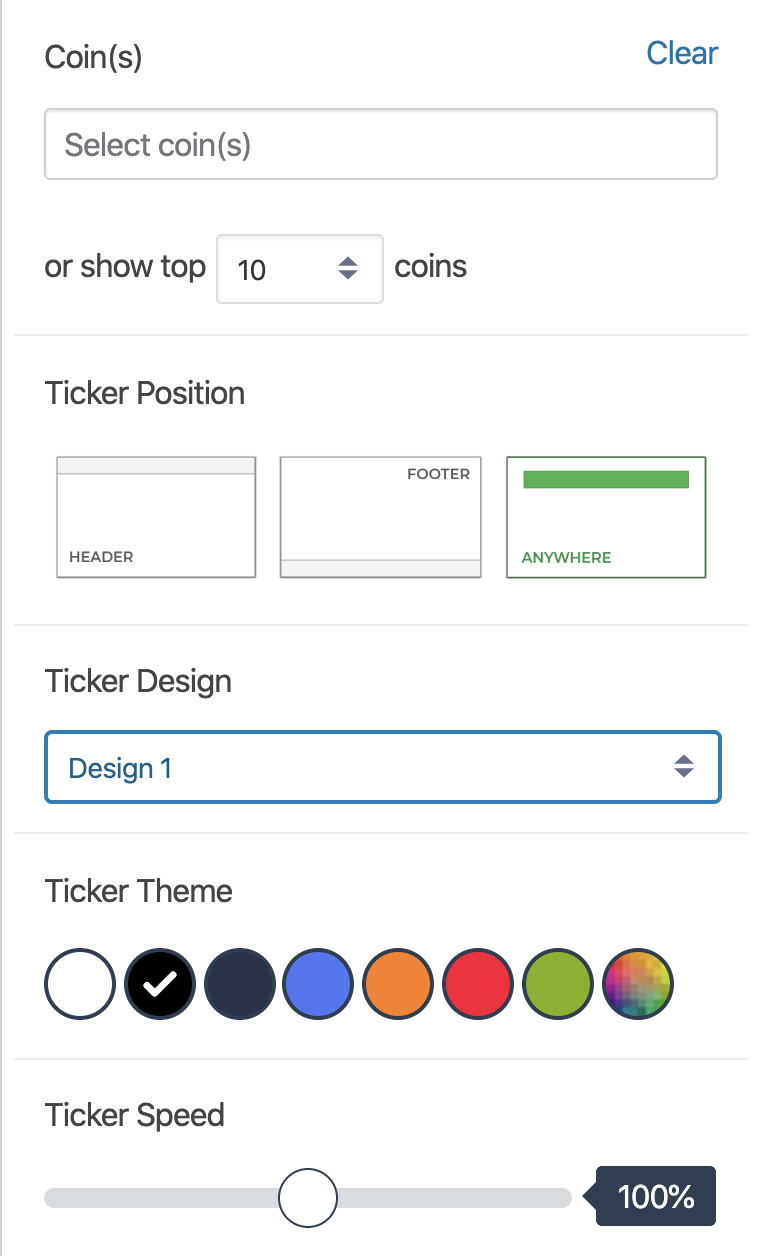 Coins
Select individual coins to show in the ticker. Alternatively, you can also select top X coins in the field. The top coins field always takes precedence over manually selected coins.
Ticker Position
Defines where the ticker should be displayed in your page. The header and footer values stickes the ticker to the page, while anywhere option shows the ticker where you've placed the shortcode.
You don't have to paste shortcode if you selected Header or Footer option. The ticker will be automatically added to your site.
Ticker Design
Choose between two ticker designs. The second design adds charts besides cryptocurreny prices and also bigger than the first one.
Ticker Theme
Choose between various color styles for the ticker. If you select Custom, then it will take text and background colors from the bottom of the settings panel.
Ticker Speed
Controls the speed of the ticker. The value 100% corresponds to normal speed, so you can lower it to slow the ticker and increase it make it fast.
Tip: Set Ticker Speed to 0% to completely stop scrolling the ticker
Options
Real Time - Updates price in real time. Read about real time update
Show Logos - Show or hide cryptocurrency logo images
Rounded - Makes the ticker corners rounded. Best if you are placing the ticker inside a page.
24h Change - Show or hide 24 hour change values
Link to coin pages - Add or remove links to coin names. Read how to add links to widgets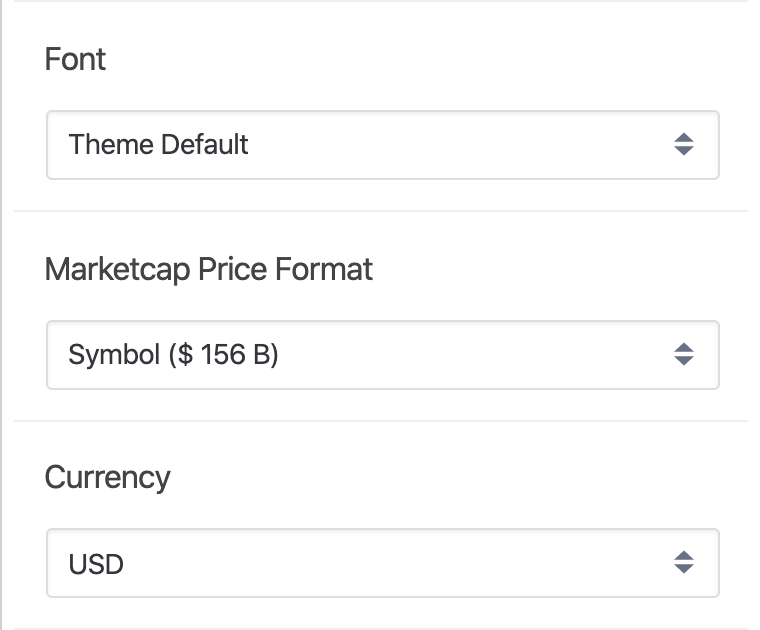 Font
Use custom font for ticker widget or use theme font using Theme Default setting. You can add or remove Google Fonts to this list using Settings page.
Marketcap Price Format
Customize formatting for bigger numbers like marketcap, supply etc. This setting does not apply to tickers as market cap is not shown.
Currency
Set the fiat currency in which the cryptocurrency prices are displayed. You can customize the number formatting in Settings page.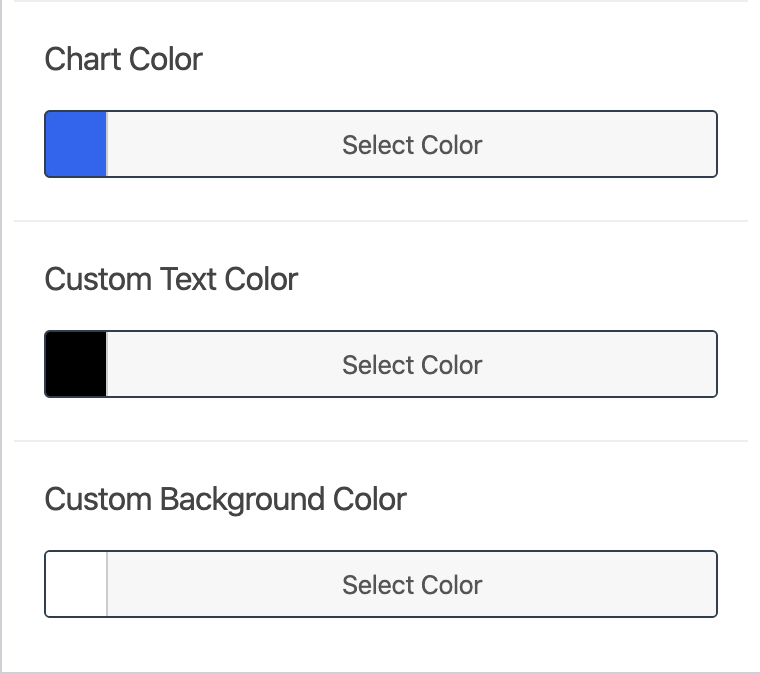 Color Options
Choose colors for text, background and chart in the ticker widget. Only works if Ticker Style option is set to Custom.