Tables
Display cryptocurrency data in familiar table format. Easily create Coinmarketcap style table with more information than any other widget types.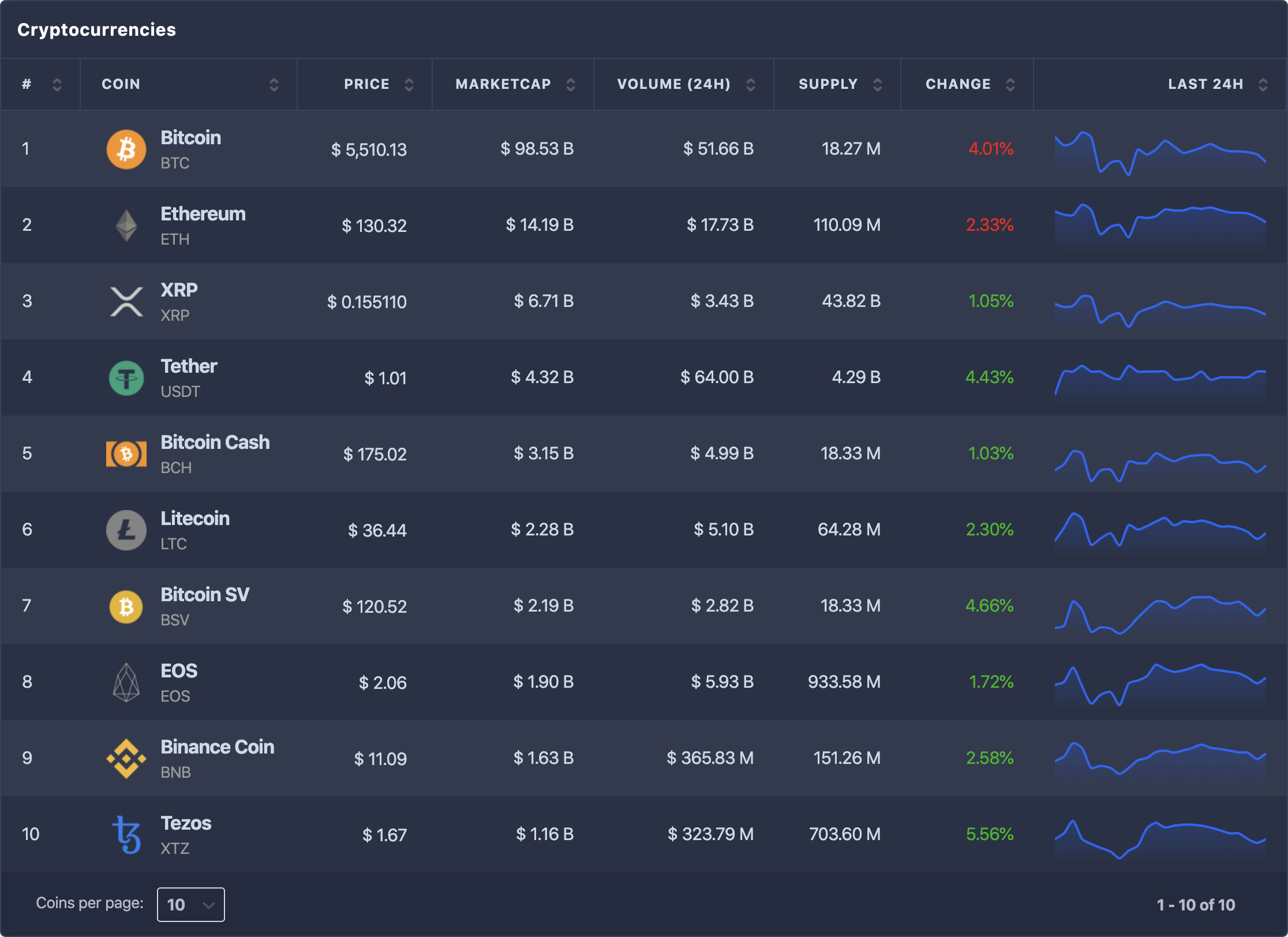 Table Options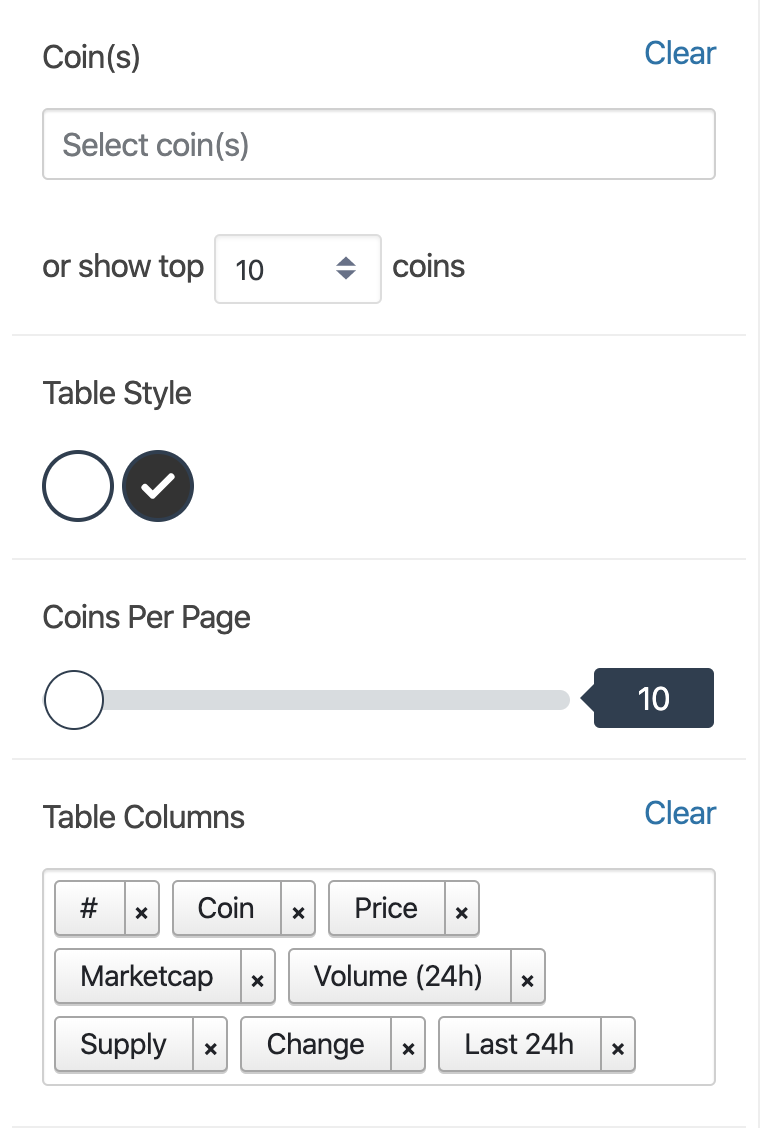 Coins
Select individual coins to show in the ticker. Alternatively, you can also select top X coins in the field. The top coins field always takes precedence over manually selected coins.
Table Style
Choose between light and dark themes suitable for your website
Coins Per Page
This option controls how many cryptocurrencies are displayed at a time. Pagination buttons like Next and Previous will appear at the bottom of the table if the selected cryptocurrencies are more than this option.
Upto 50 coins per page are recommended for good performance
Table Columns
The columns which appear in the table are selected with this option. Each coin displays unique information while there are also special columns. Coin column shows coin name, logo and symbol in a single column. Last 24h displays a weekly price chart.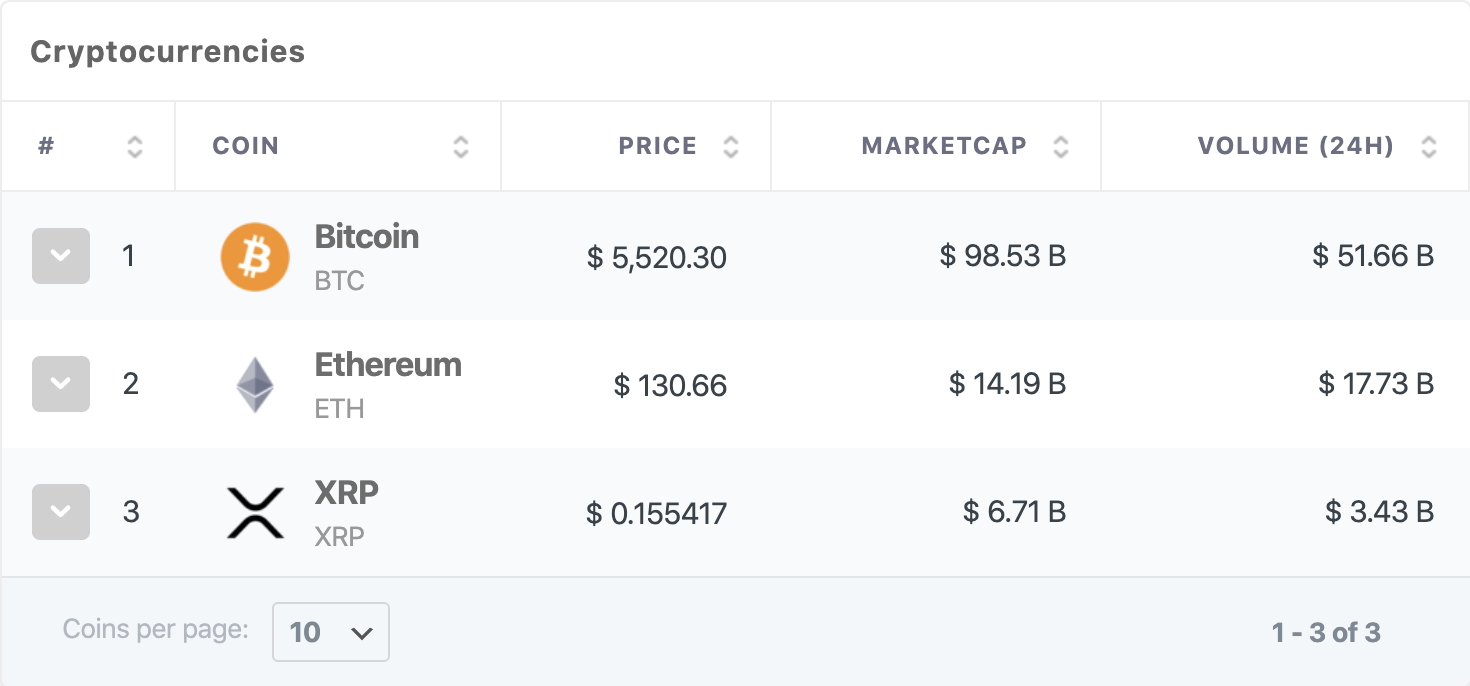 It is recommended to select the number of columns which can fit in your table when placed in a page. If there is not enough space for columns, it will automatically collapse with an arrow button in the first column. This button is clicked to reveal the hidden columns.
If you remove all columns, then it will reset to default columns.

Options
Real Time - Updates price in real time. Read about real time update
Show Logos - Show or hide cryptocurrency logo images

Link to coin pages - Add or remove links to coin names. Read how to add links to widgets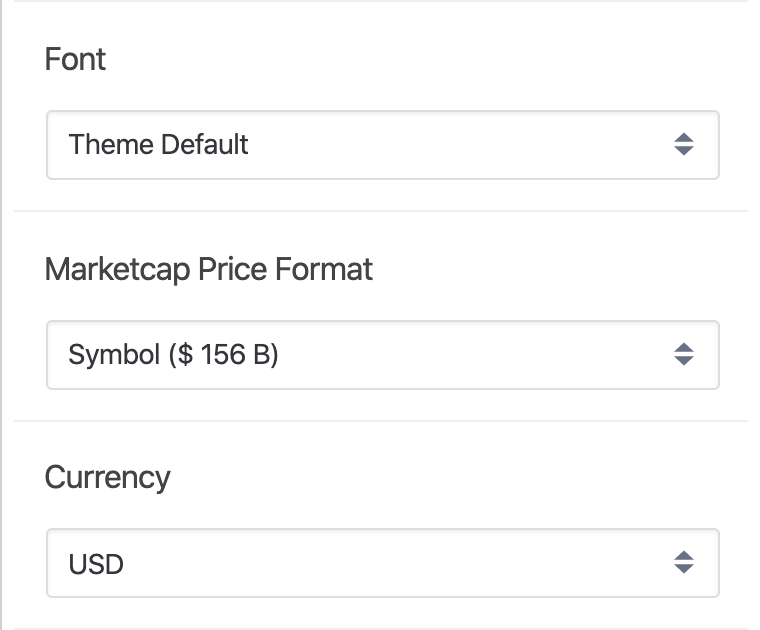 Font
Use custom font for table widget or use theme font using Theme Default setting. You can add or remove Google Fonts to this list using Settings page.
Marketcap Price Format
Choose to show full numbers like $ 156,422,421,202 or abbreviated numbers like $ 156 B for bigger numbers in columns like market cap, volume, supply, etc
Currency
Set the fiat currency in which the cryptocurrency prices are displayed. You can customize the number formatting in Settings page.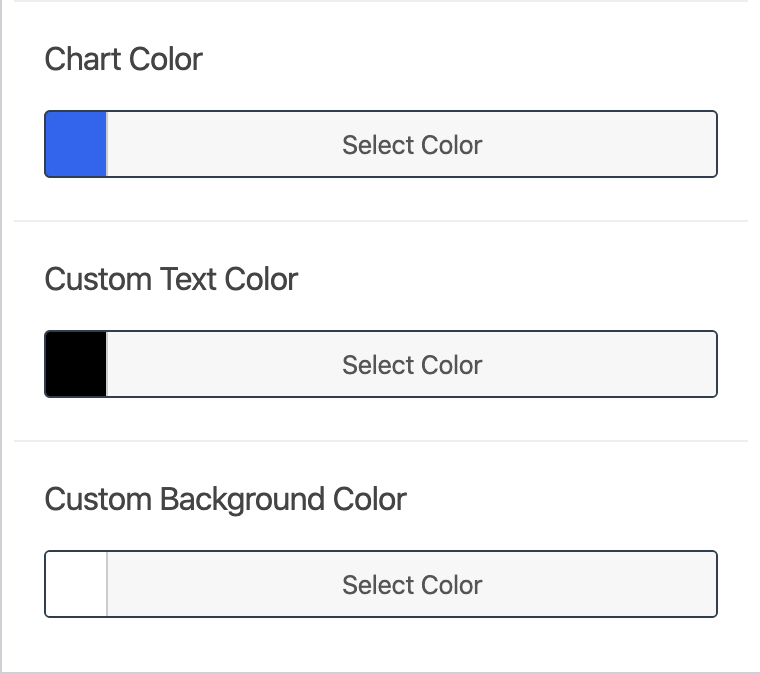 Color Options
Choose colors for text, background and chart in the ticker widget. These options will override colors in light or dark table style.