News
Display news feeds on your website using RSS feeds of popular crypto news publishers. News widget increases engagement and keeps your website up-to-date.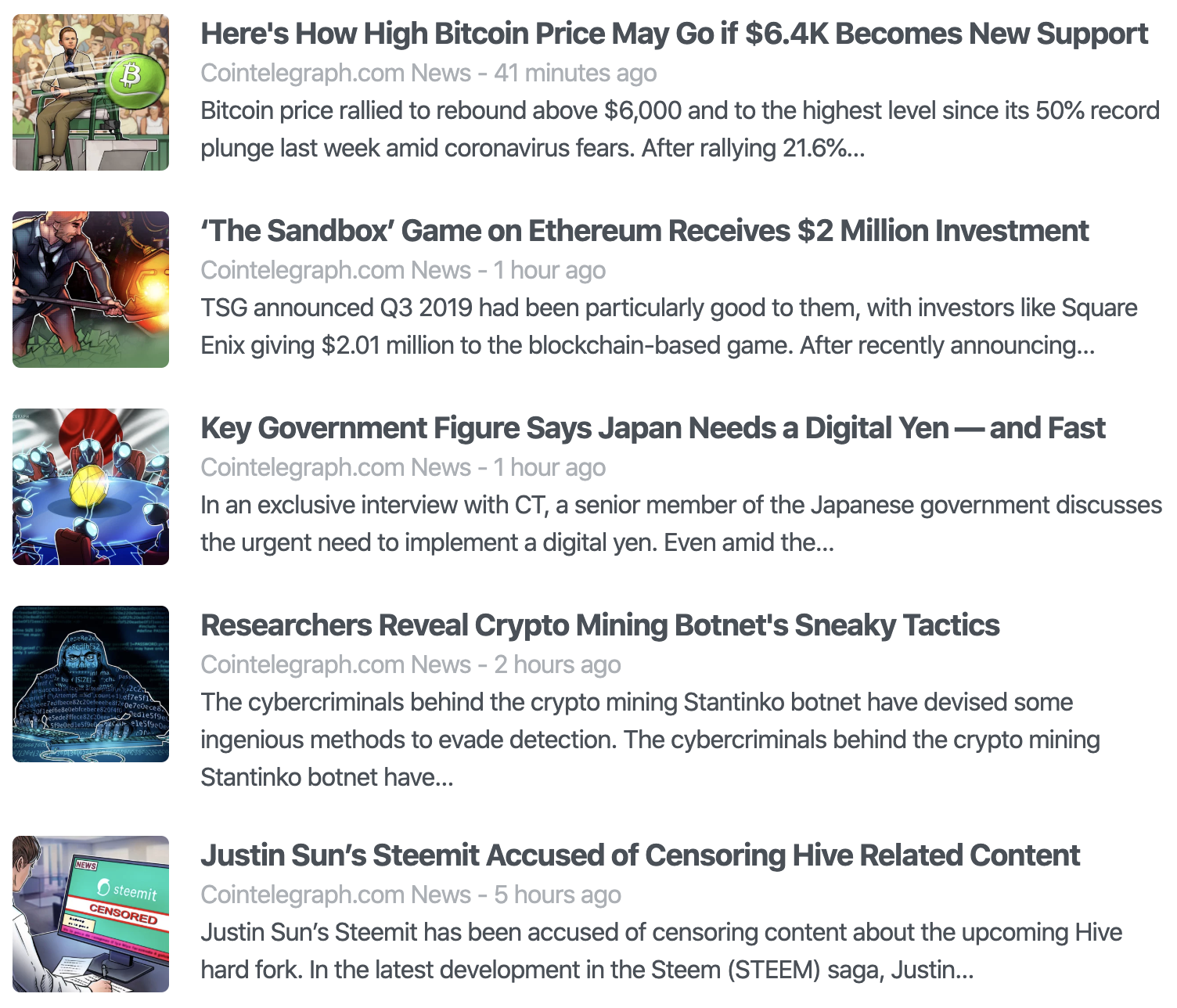 News Options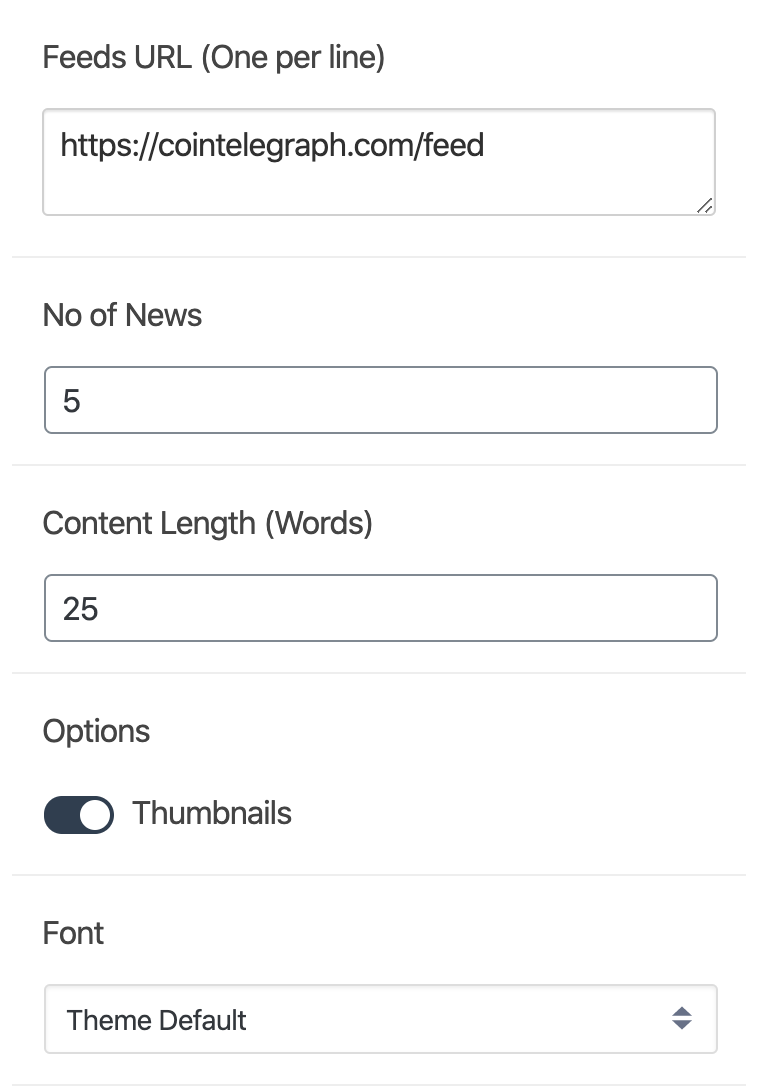 Feeds URL
Enter url list of publicly available RSS feeds one per line. Although it supports many urls, we support 1-2 feed urls per widget for good performance. List of cryptocurrency news feeds are available at the bottom of this page.
No. of News
Maximum number of news articles to show in the widget. If multiple feed urls are provided, these are randomly selected.
Content Length (Words)
The number of words to show for the description. Enter 0 to remove description and have only article title.
Options
Thumbnails - Choose whether featured images appear as thumbnails or not
Font
Use custom font for news widget or use theme font using Theme Default setting. You can add or remove Google Fonts to this list using Settings page.
List of Cryptocurrency RSS Feeds
Some of the popular rss feeds to use: