List
List widget displays multiple cryptocurrencies in beautiful rows and expandable accordions.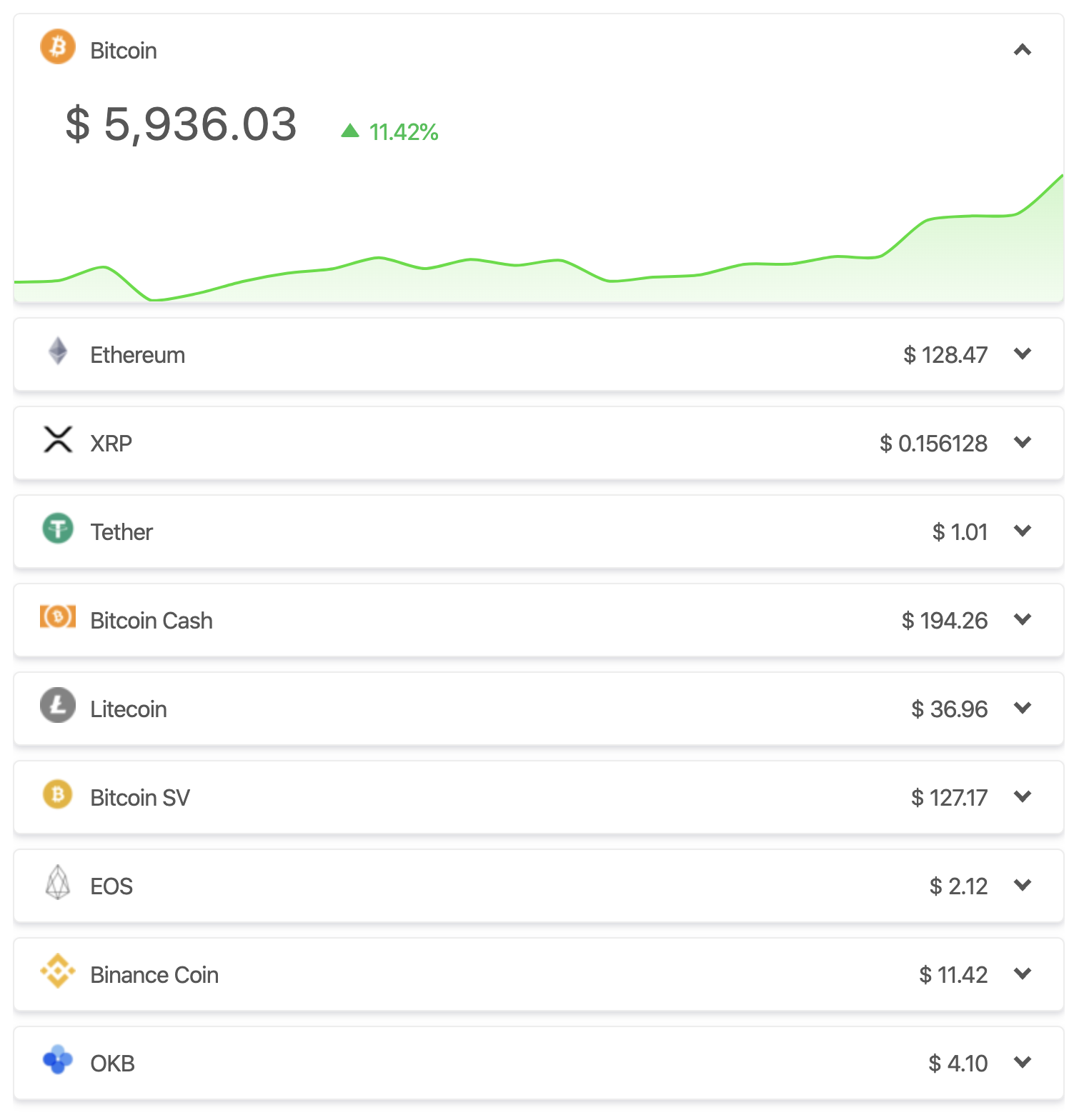 List Options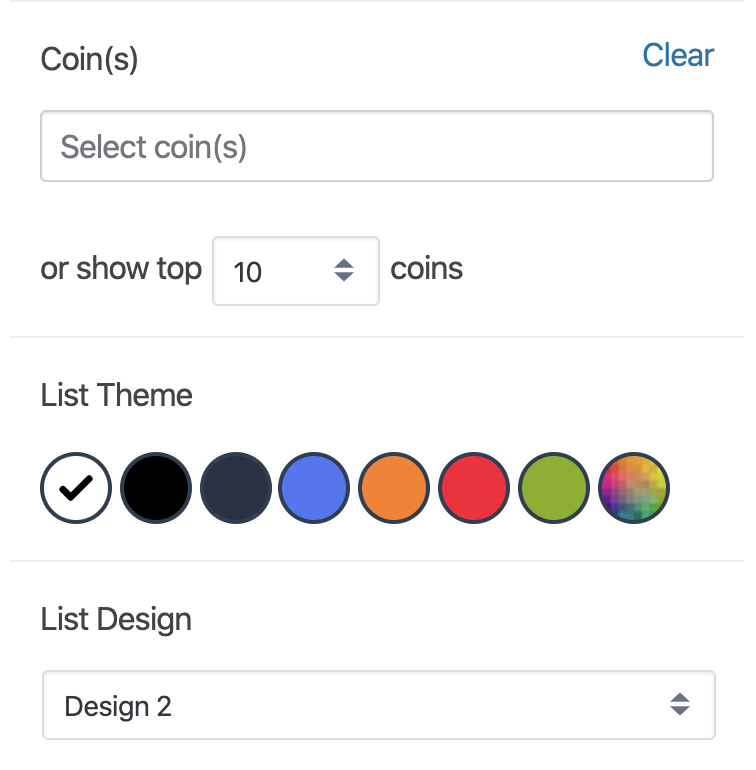 Coin
Select one or more cryptocurrencies to display in list widget.
List Theme
Our plugin offers 7 color styles by default and you can also create your own style if you choose Custom style
List Design
Choose from 3 different designs each which differs in size and amount of data displayed.

Options
Real Time - Updates price in real time. Read about real time update
Show Logos - Show or hide cryptocurrency logo images

Link to coin pages - Add or remove links to coin names. Read how to add links to widgets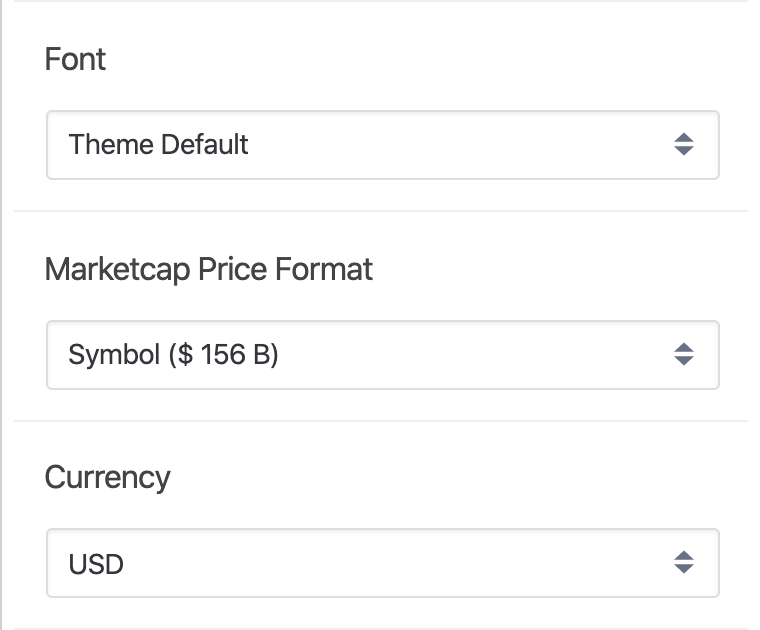 Font
Use custom font for list widget or use theme font using Theme Default setting. You can add or remove Google Fonts to this list using Settings page.
Marketcap Price Format
Customize formatting for bigger numbers like marketcap, supply etc. This setting only applies to some list designs where marketcap or volume is shown.
Currency
Set the fiat currency in which the cryptocurrency prices are displayed. You can customize the number formatting in Settings page.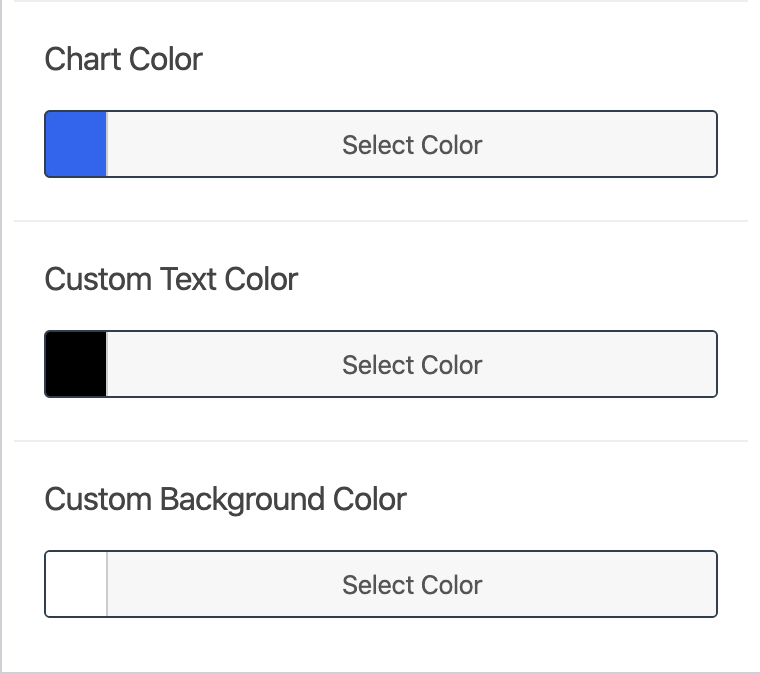 Color Options
Choose colors for text, background and charts in the list widget. Only works if List Theme option is set to Custom.