Converter
A calculator widget which can perform crypto/fiat, crypto/crypto, fiat/crypto, fiat/fiat calculations. Useful to know quick value of one coin or currency in another.

Converter Options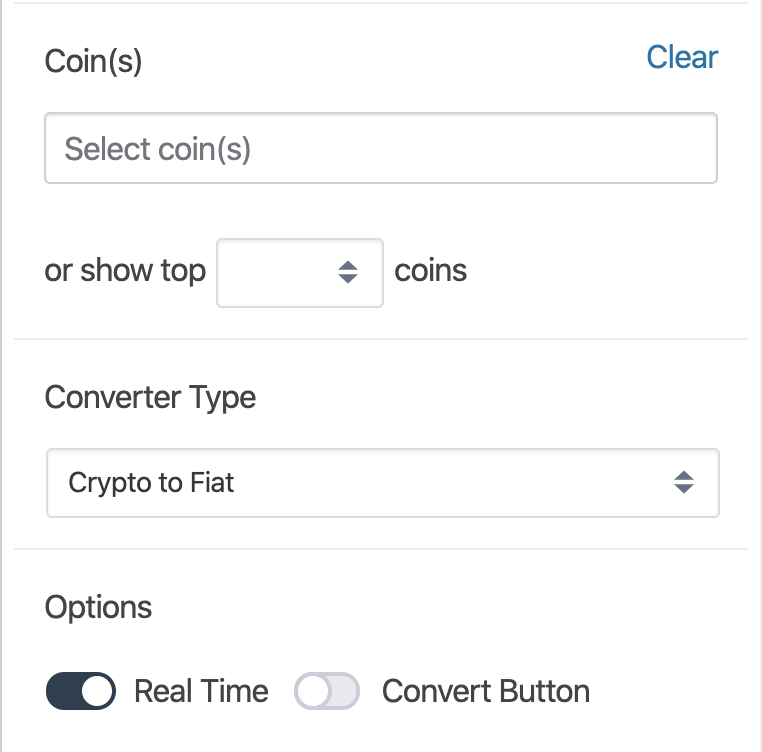 Coins
Select the cryptocurrencies you want to convert prices from. Does not apply to fiat/fiat converter
Converter Type
Choose between Crypto to Fiat, Fiat to Crypto, Crypto to Crypto, Fiat to Fiat conversion options
Options
Convert Button - Choose whether convert button is shown. If turned off, prices are converted as-you-type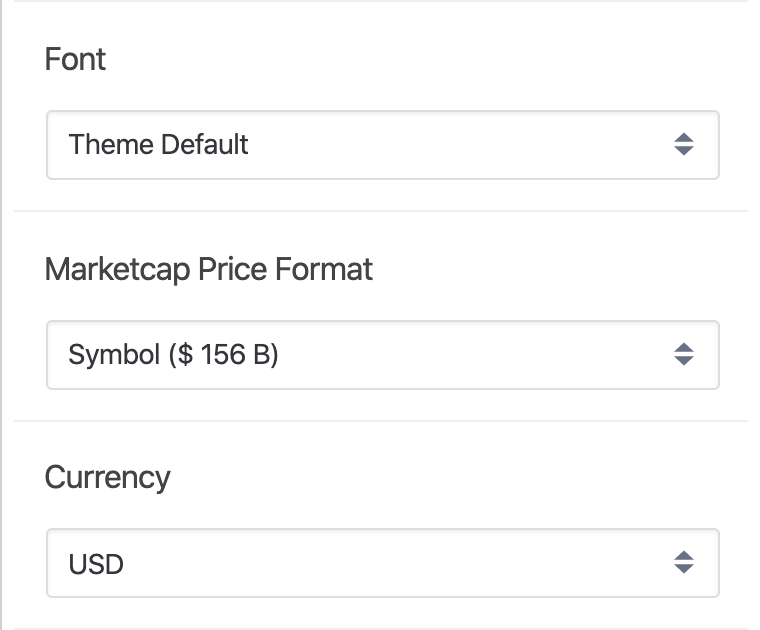 Font
Use custom font for converter widget or use theme font using Theme Default setting. You can add or remove Google Fonts to this list using Settings page.
Marketcap Price Format
This setting does not apply to Converter widget
Currency
Set the fiat currency which is preselected in the converter if it involves fiat conversion