Charts
Create beautiful interactive charts with different time ranges. Useful to view historical cryptocurrency price data.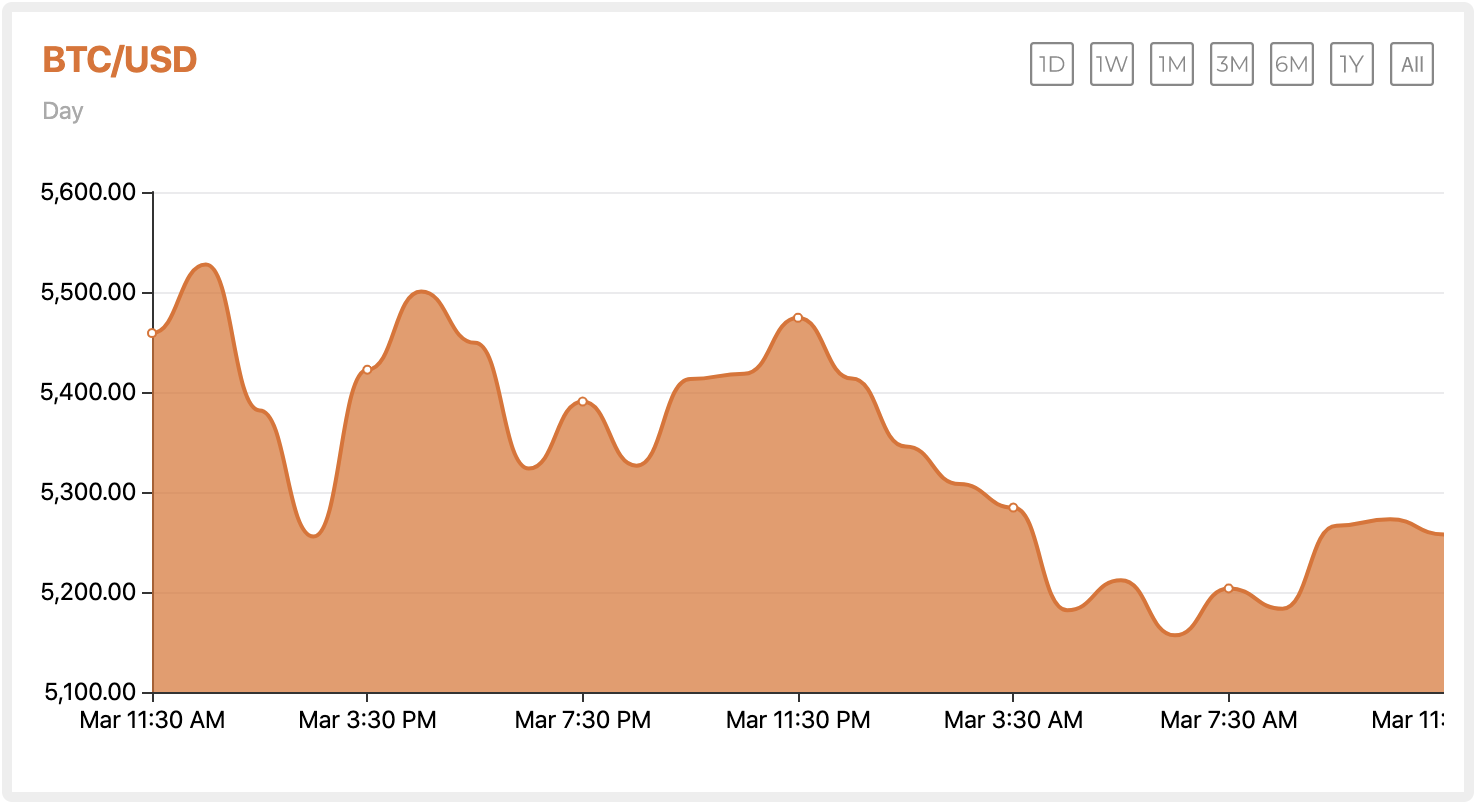 Chart Options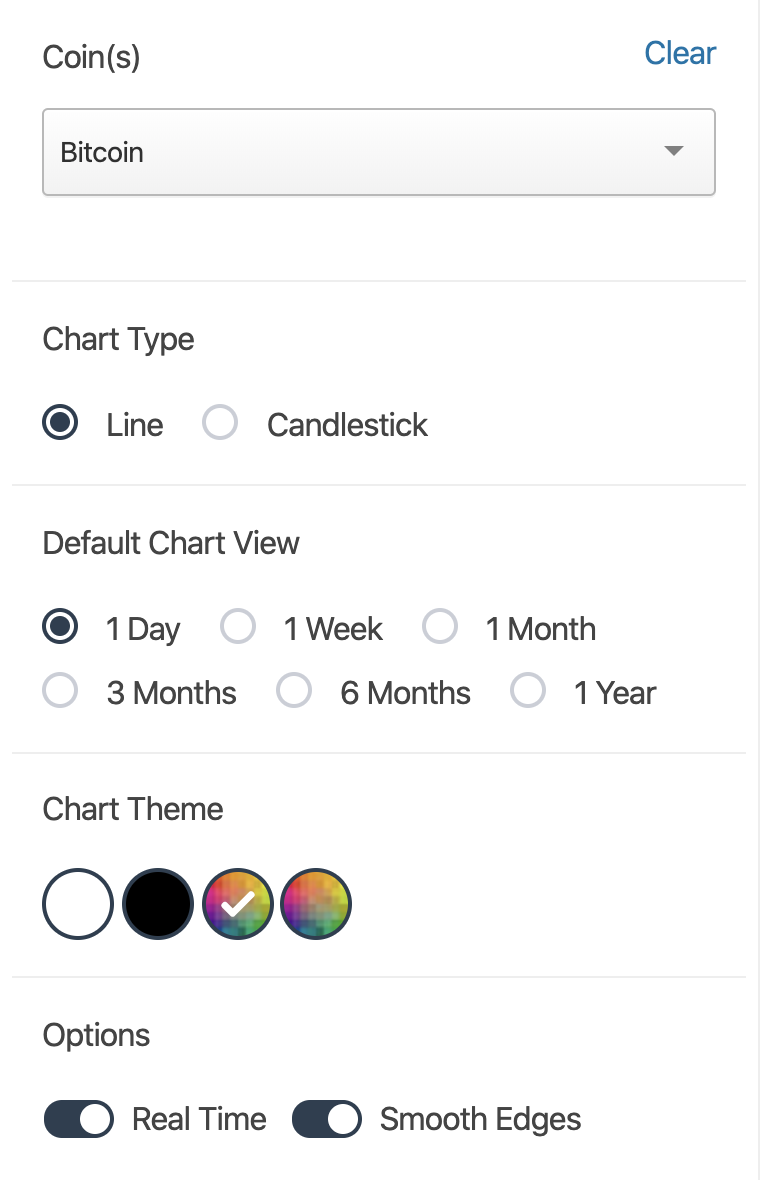 Coin
Select the coin to display historical chart widget. You can only select one coin per widget.
Chart Type
Select between line and candlestick chart with varying levels of data. Line chart displays price along time axis while candlestick displays price and OHLCV data too.
Default Chart View
The time span of the chart while it initially loads. You can choose other time spans by clicking the small buttons at top right.
Chart Theme
Choose between light and dark themes suitable for your website. The Light and Dark presets will display chart in default blue. If you want to customize text and chart colors, choose Light + Custom or Dark + Custom
Custom chart colors only apply to line chart type

Options
Smooth Edges - Toggle whether the chart corners will be sharp or smooth (curved)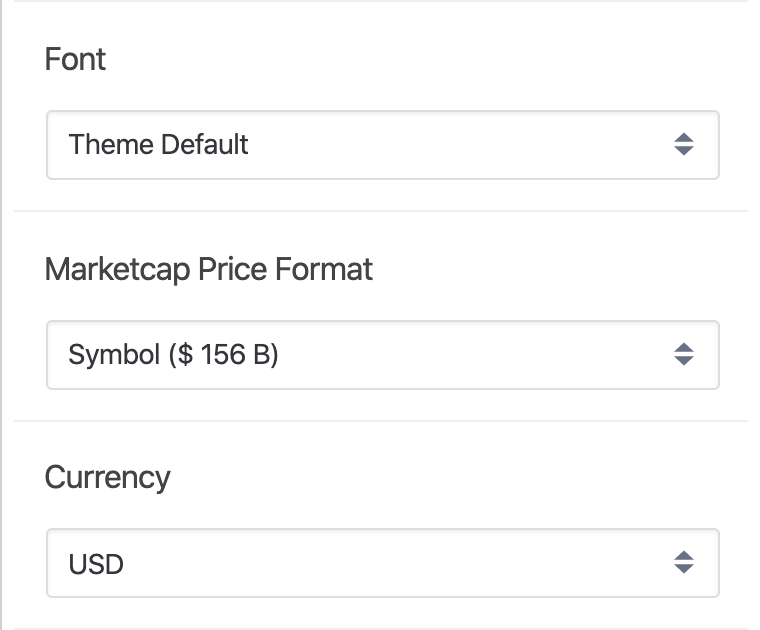 Font
Use custom font for chart or use theme font using Theme Default setting. You can add or remove Google Fonts to this list using Settings page.
Marketcap Price Format
Choose to show full numbers like $ 156,422,421,202 or abbreviated numbers like $ 156 B for bigger numbers like market cap. This setting does not apply to Line chart type.
Currency
Set the fiat currency in which the cryptocurrency prices are displayed. You can customize the number formatting in Settings page.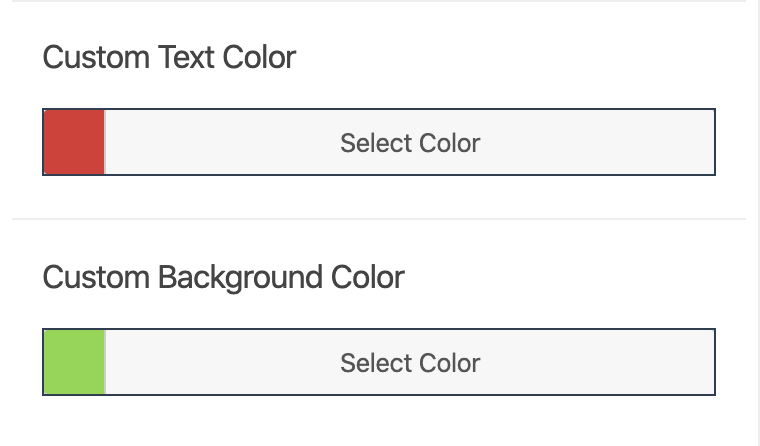 Custom Text Color
Choose text color for legends in the chart if you've selected one of Custom chart style
Custom Backdround Color
Choose color for area chart if you've selected one of Custom chart style. This color also applied to chart heading.