Creating Widget
Massive Cryptocurrency Widgets plugin for WordPress offers a collection of widgets to display cryptocurrency data on your website. Each widget is highly customizable and offers unique design.

Widget Editor
Go to Massive Crypto > Add New in your Wordpress dashboard to open the widget editor.
The widget editor allows you to create cryptocurrency widgets selecting options and it makes it easy to view widget preview alongside.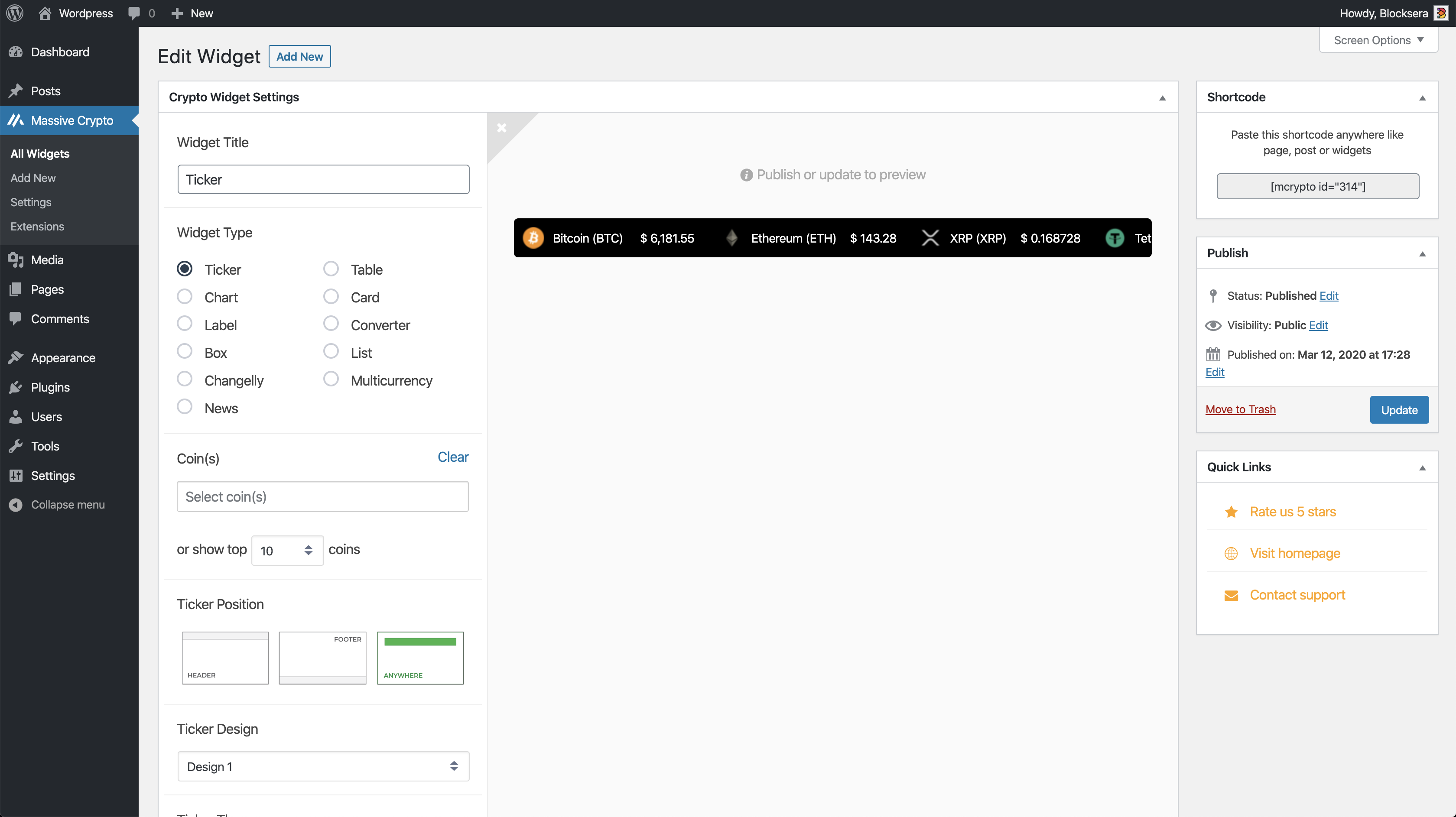 There are two panels in the widget editor:
Options - Choose title, widget type and its related options
Preview - Preview of the widget is shown here. It is updated when you click Publish or Update button
Add Widget to Post / Page
After choosing widget type, options, you can now add this widget to your post / page. To do this, first publish your widget using Publish or Update button on the right.
Then copy the widget shortcode by clicking on the text box in Shortcode panel. In the screenshot below, the shortcode is [mcrypto id="314"]. The number will be different for you.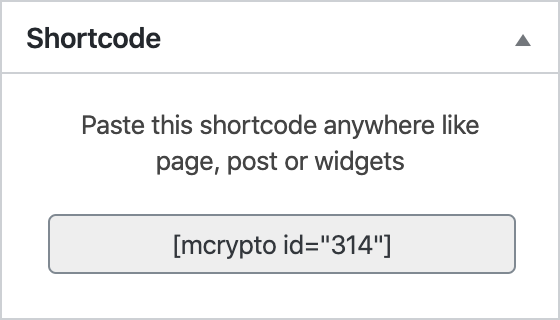 Now you got the widget shortcode which you can paste anywhere in your site to display the widget. For example, you can paste the shortcode in a page like this: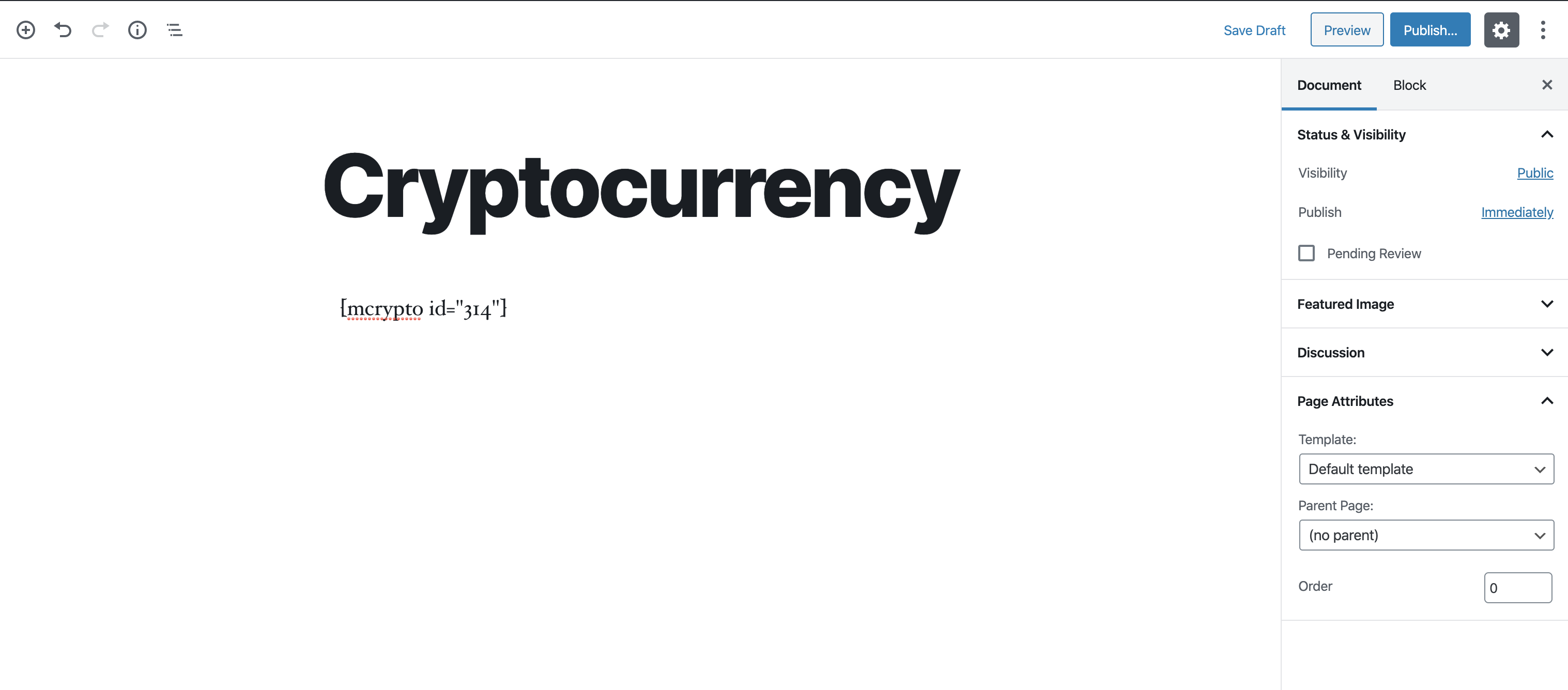 When you Publish and view this page, you can see the widget in place of the shortcode text.