Products
The products tab can be used to accurately select which of the products are shown in the slides. It will be only useful only if WooCommerce plugin is installed.
If you don't have WooCommerce installed or wish to create slides with fake messages, select No Products for display setting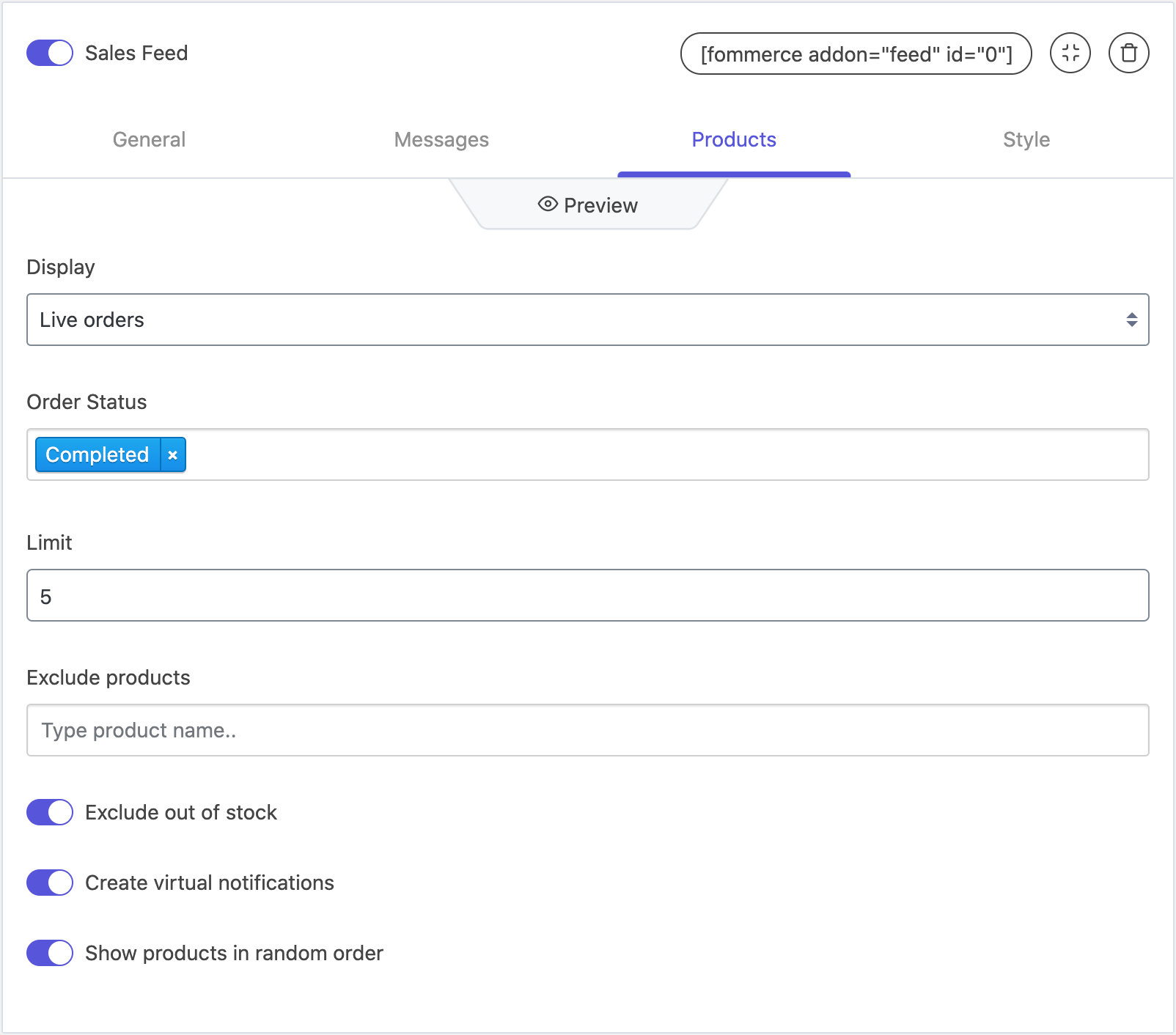 Display
No Products: Does not select any product. Recommended if you want to create fake messages.

Live Orders: Slides are added when orders are placed in real-time
Products from recent orders: Shows recently ordered products
Select products: Manually select products to show in the slide
Latest products: Shows recently added products
Products from select categories: Limit product selection to select categories
Recently viewed products: Show slides related to products the user has viewed before. Uses cookies to track viewed products.
Limit
Sets the limit for number of products or number of virtual messages to create
Order Status
Choose products from orders with specified statuses
Order Time
For products from recent orders criteria, select orders which are placed within this timeframe
Select Products
Search and select products for the Select products criteria
Select Categories
Search and select categories from which products are selected for Products from select categories criteria
Exclude Products
Exclude some products from showing in the slides
Exclude out of Stock
Exclude products with no stock availability
Create virtual notifications
If there are less products than the specified limit, enabling this option will fill with already available products. For the No products criteria, enabling this options will create random messages upto the limit.
If you choose no products criteria, this options must be enabled too to create virtual messages
Show products in random order
Randomizes the products order so visitors will not see the slides in the same order for each pageload.