Sales Feed
Sales feed addon displays a scrolling feed of latest orders or products to show visitors proof of activity on your site. It can be accessed in the Fommerce page menu.
On Sales Feed page, you can:
Create and delete multiple sales feeds
View sales feed preview
Save sales feeds
Important: Sales feeds must be saved by clicking Save Changes button once you finish editing. Otherwise they would be lost.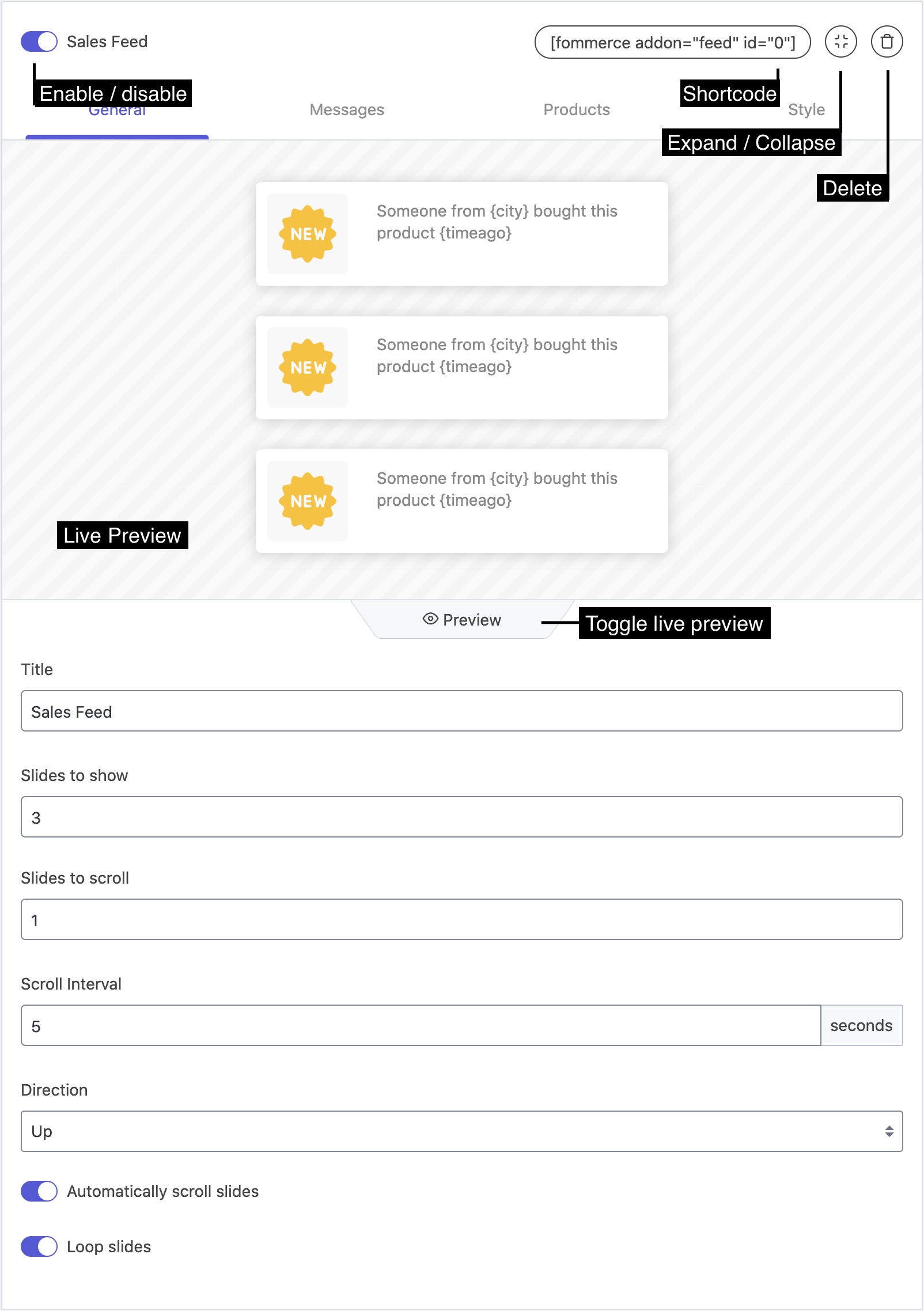 The feed editor is arranged into tabs
How to Use
Unlike notifications, sales feed does not automatically appear in any page. The shortcode displayed in the feed editor panel must be copied and pasted in a post, page or sidebar where you'd like to display the feed.