General
The general tab covers the most basic settings of the notification.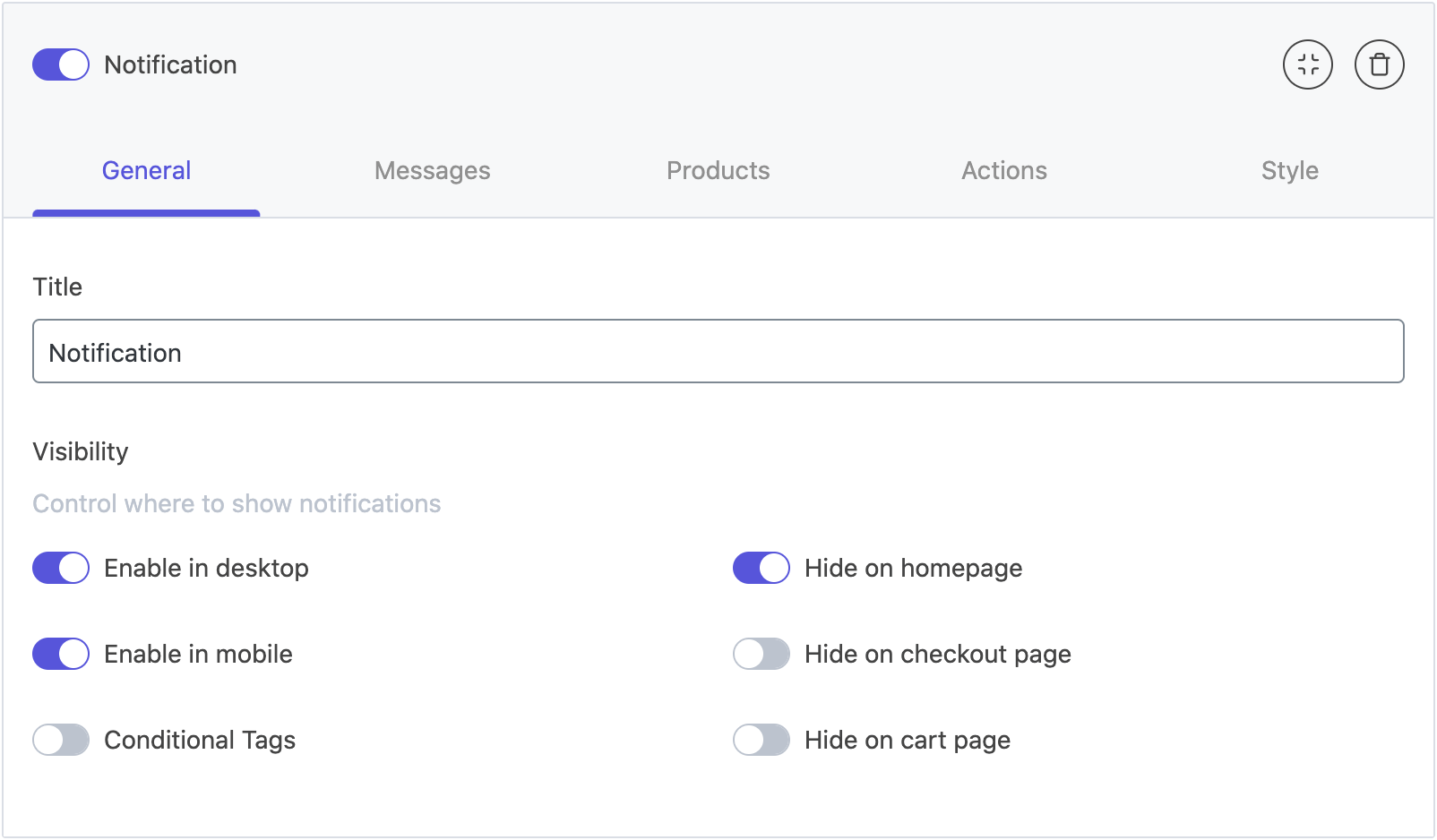 Title
The title of this notification which is used for your reference only. It does not appear anywhere in the WordPress frontend.

Enable in desktop / mobile
Configure the notification to show only on desktop or mobile devices or both. Useful if you want to show different notifications to desktop and mobile.
Hide in homepage / checkout page / cart page
Check these to hide the notification in the respective pages. Hide on checkout page and cart page options doesn't work without WooCommerce plugin installed.
Conditional Tags
Advanced feature to further filter which pages the notifications are shown on your site. You can use conditional tags like is_singular(), is_page(47), is_category('my-category'), etc in the additional field shown.
Full list of conditional tags can be found here