Notifications

Notifications are small popups that appear on the site which contains information about latest sales, products or just about anything. They build trust and improve sales.
On the notifications page, you can:
View live notification preview
Create and delete multiple notifications
Save notifications
Important: Notifications must be saved by clicking Save Changes button once you finish editing. Otherwise they would be lost.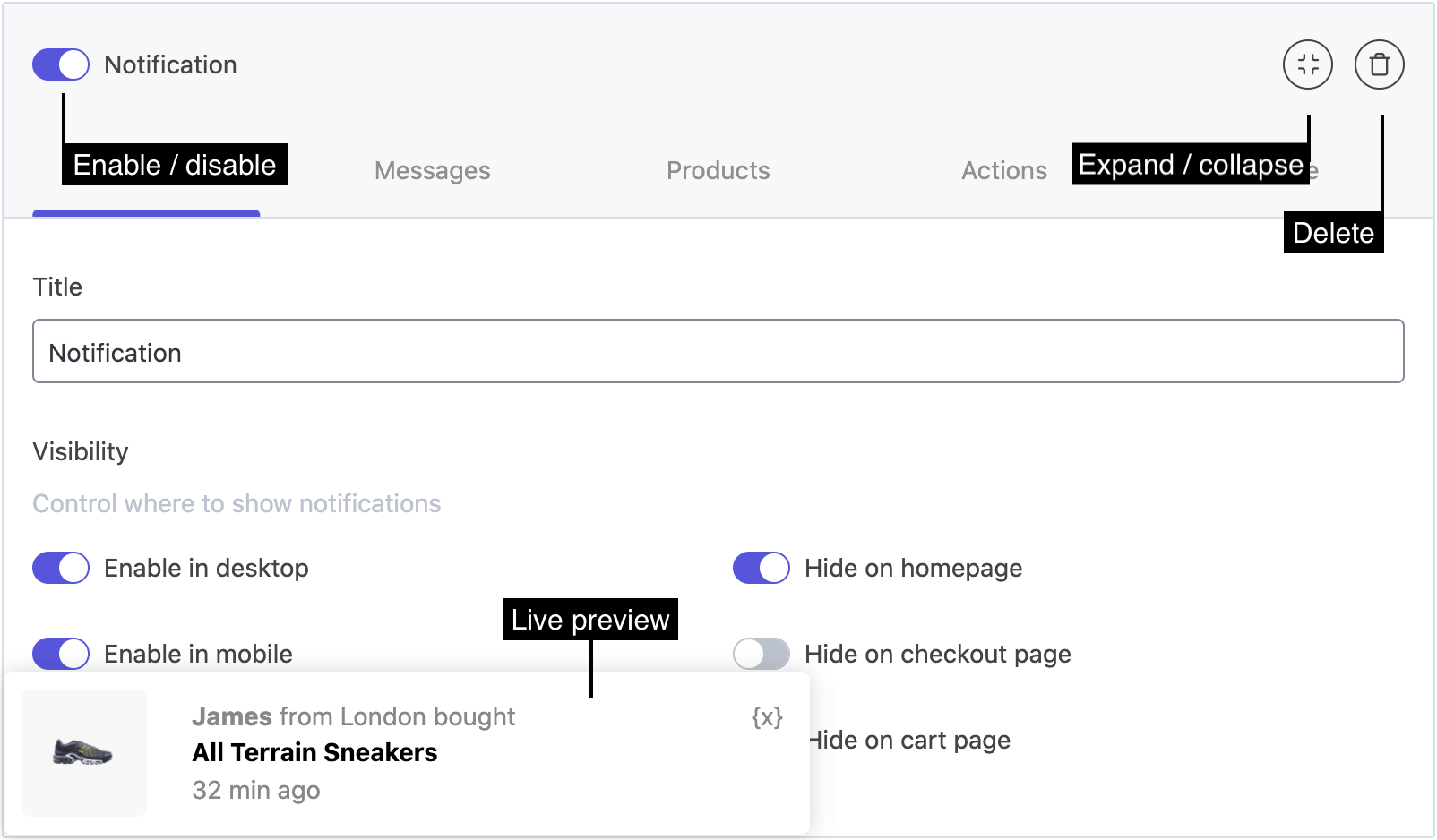 The notification editor is arranged into tabs.