Getting Started
Emage hover effects can be applied by just drag and drop on your website
After installing the plugin, you can find the Emage hover effects widget in the elementor elements panel or search for the same.
Drag and drop as shown below in the screenshot.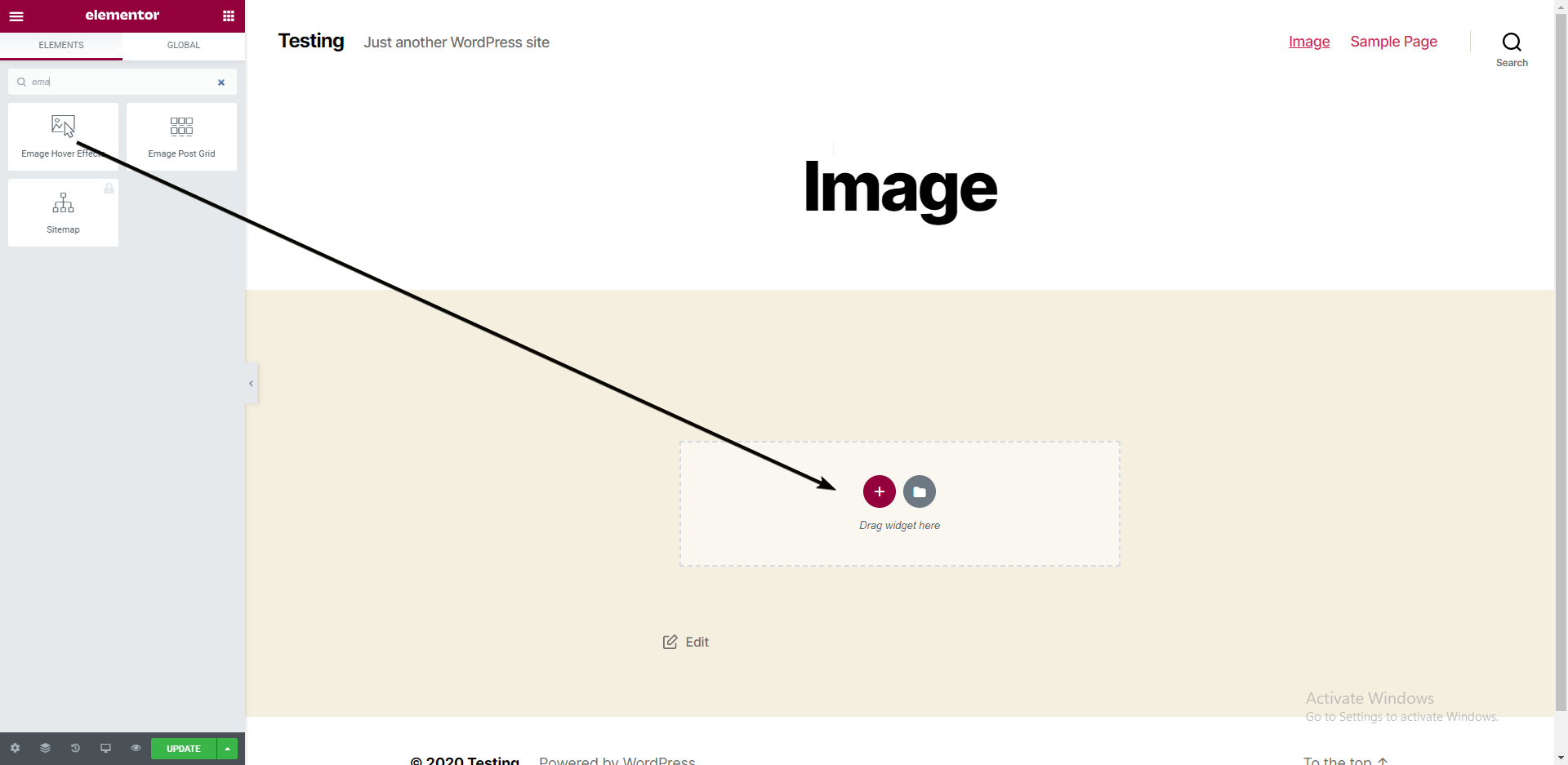 New to Elementor? Read Elementor Guide

After drag and drop, you can see the options of the widget.

You can also check the below video, for Getting Started Tutorial



How It Works
The widget primarily consists of 3 main layers divided into 3 sections: image, overlay and content. They appear on top each other to create the final look.

Each section has its own hover effect which you can add. You can mix these effects, for example, set Zoom In to Image, Slide Up to Overlay, Fade Down to Content to create your own unique effect.